Shopping Cart
Your Cart is Empty
There was an error with PayPal
Click here to try again
Thank you for your business!
You should be receiving an order confirmation from Paypal shortly.
Exit Shopping Cart
"You Are Stronger Than You Think"​
| | |
| --- | --- |
| Posted on April 5, 2013 at 8:50 PM | |
Congratulations…You just did your 1st fitness/figure/bikini/physique competition…Now what? Pt 4

Avoid body dysmorphia and depression
After 16 weeks (more or less) of dieting, training, posing, walking, anything and everything to do with competition, it is now Monday morning after your 1st show, what are you going to do now?  After dedicating 6 days a week and 2-4 hours a day to training and preparing for a competition, you may be left with a feeling of emptiness.  Don't be surprised feeling depressed too because all the anticipation of stepping on stage to compete…the climax has come and gone.  The feeling of worthlessness may appear as well because everybody who knows you may have been complimenting you with an abundance of accolades.  Now, with your competition, the climax has also come and gone for your friends and family. 

The one thing you need to keep in mind…

  ·You are the same awesome person the week before your competition as you are after the competition.  Nothing has changed except that you can return to your normal life.  What helped my clients and me is to plan your following year.  If you decide to continue competing, you will need to listen to the judges' feedback and work on a plan to make the improvements necessary.  This should keep your mind occupied.  Whether reshaping your body or revamping your off season diet, this should keep you busy and not dwell on the emptiness of not having a competition to focus on.

   ·Another factor that may occur is body dysmorphia.  The day you step on stage, you will probably be in the best shape ever.  But you have to keep in mind the body you present on stage is not the real you.  Remember you had to carb, sodium and water deplete a few days before your competition.  Depending on your height/size, we can be talking about a 4-8 pound difference.  In addition to the depletion, you had to cut your calories to about 1000- 1200 calories/day.  Which is not feasible, especially if you live an active lifestyle.  Be prepared to gain (if you slowly add back in the depleted items) back a few pounds a few days after your competition.  Please know that you deserve one meal (burger/ice cream/pizza) after your competition. However, do not eat everything in sight or your body will balloon up.  If you follow my previous blog, you should be able to maintain a comfortable and realistic weight.

   ·Another thing to remember, at 115lbs (just a number I chose) as you were losing weight is the same look as you are going back up.  It is amazing how some competitors think they look totally FABULOUS at 115lbs as you are coming down but think they look out of shape at the same weight as you are returning to a realistic weight.  Something to think about, huh? 

Keep in mind you are FABULOUS no matter where your weight ends up because you did something not everyone can do.  Be proud of your accomplishment!  You are one rocking DIVA!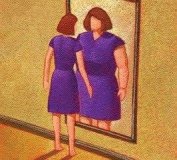 This is the fourth post in the series "Now What?"  If you missed my previous posts, check

here.  

Check back soon for my next installment…

Rekindling relationships

.  If you have any questions on this topic or any other questions, please contact me at

[email protected]

.

Categories: bikini competitions, Body Image Dysmorphia, Bodybuilding competition, Figure competition, fitness competition, Post competitive phase, Pre contest prep

0

/