Shopping Cart
Your Cart is Empty
There was an error with PayPal
Click here to try again
Thank you for your business!
You should be receiving an order confirmation from Paypal shortly.
Exit Shopping Cart
"You Are Stronger Than You Think"​
| | |
| --- | --- |
| Posted on May 7, 2013 at 12:19 AM | |
If I could get a dollar for every time someone said they wanted glutes like mine, I would be able to buy a nice new car.  Coming from a family of ladies with flat glutes, I have to say I am proud of how far my glutes have come.  It just took one judge at Team Universe to say to me, "You have a nice physique but your glutes could be a little bigger."  Now 17 years later, I am still so focused on making sure my glutes are so firm you can bounce a quarter off of it (well almost). 

If you follow the below two exercises in a superset fashion, you will see your glutes rise and become perkier than you can imagine.  Do 15 repetitions of the first exercise and move onto the next (without rest) for 15 repetitions as wells.  Do three sets of these exercises twice a week and you will see results.

1) Split lunges – Start standing with your feet together.  Take a step back with your right foot and place it on a step, bench, platform or TRX system.  Make sure that your feet a far enough so when you lunge down that your left knee stays at 90*.  Inhale when you bend your left knee.  Exhale and push through your left heel as you stand up.  You should feel your left glute doing most of the work.  Adding hand held weights, kettle bells or any extra resistance will add more lift to your glute.  As soon as you finish your set of 15 reps, repeat on the right leg.   Once you finish the second leg move onto the exercise below.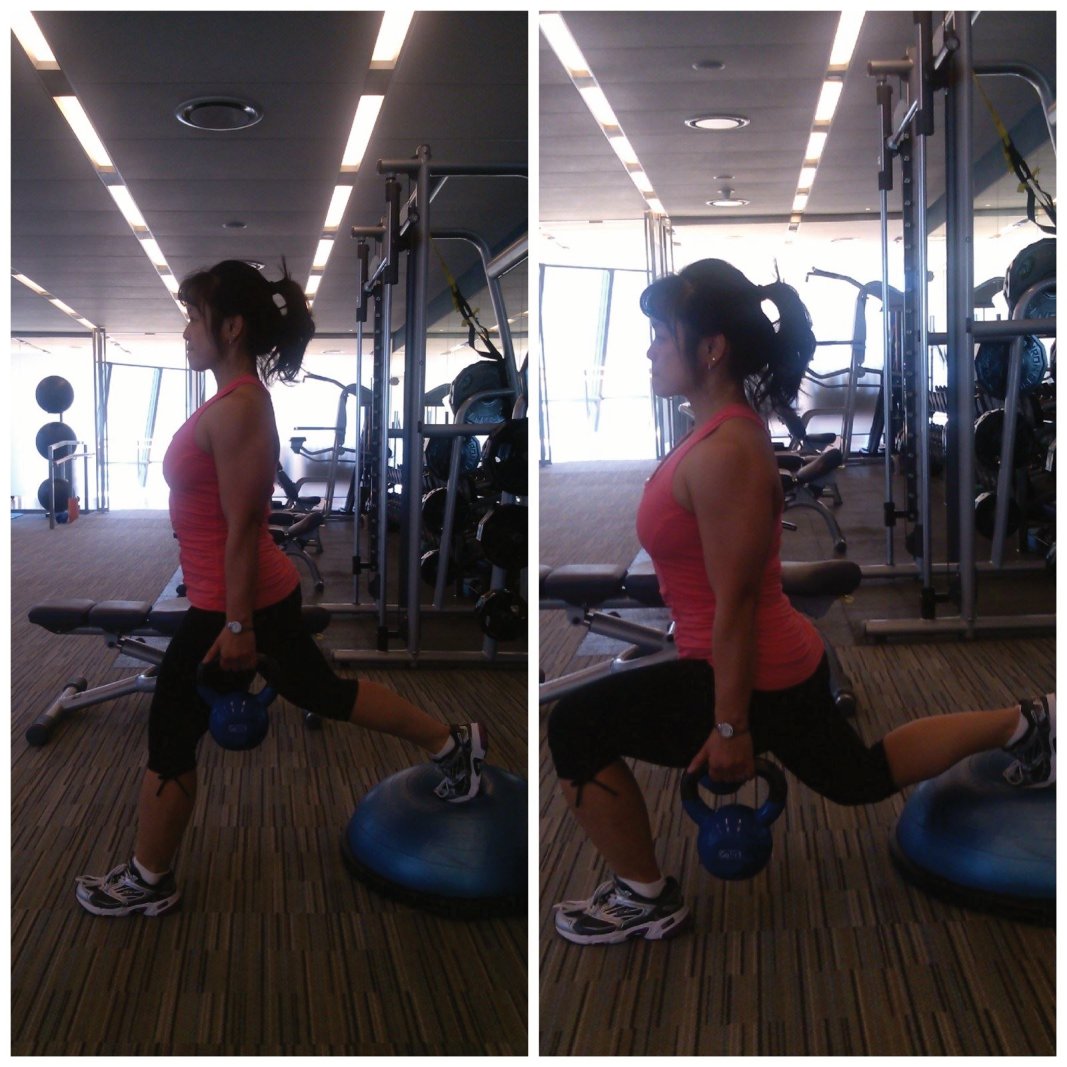 2) Reverse hip extensions – Lie face down on a bench.  Rest your hip flexors on the edge of the bench as you hug it.  Start with your knees bent towards the floor.  Inhale to prepare.  Exhale as you lift your legs straight up and out in a V shape.  You should feel your glutes and abductors doing most of the work.  Do 15 reps and go back to the above exercise with very little rest in between.  Just like the exercise above, added ankle weights will lift your glutes. 
I would love to hear from you.  If you have any questions or request for exercises for certain body parts, please email me at
[email protected]
.  Thanks for stopping by! Come back and visit soon!
Categories: Glute exercises
/